The proportion of the elderly population in China is increasing. Meanwhile, the elderly population is at high risk of novel coronavirus as well as severe illness and death due to weakened immunity, weakness, multiple underlying diseases and multiple drug use.
Older people mostly have underlying diseases. Once novel coronavirus infection occurs, the risk of severe illness and death is higher than that of young people and children.
What is the situation of novel Coronavirus vaccination among the elderly in China? What are the precautions for vaccination?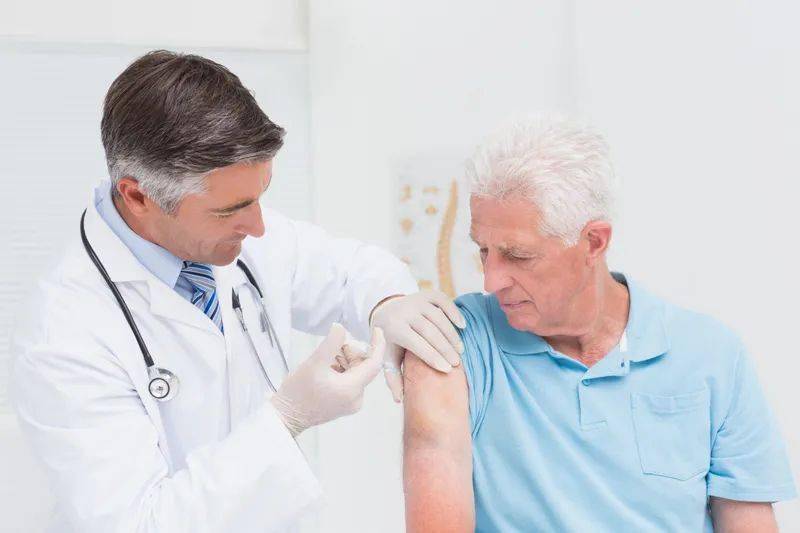 Nearly 50 million older people have yet to be vaccinated against COVID-19
According to data released by the National Health Commission, by the end of November, 215.179 million people over the age of 60 in China had been vaccinated with novel coronavirus vaccines, of whom 206.317 million had completed the full course of vaccination. Nearly 50 million older persons have not yet been vaccinated against the Novel Coronavirus vaccine.
Older persons, who have a low proportion of Novel Coronavirus vaccination, are at highest risk of severe illness and death from Novel Coronavirus infection.
According to data from Guangdong and Jiangsu since the outbreak of the epidemic, the risk of severe cases in the elderly vaccinated with novel coronavirus vaccine is significantly lower than that in the elderly who have not been vaccinated. Over 90% of those infected with severe cases have not been vaccinated, so vaccination should be accelerated.
The study found that the level of neutralizing antibodies produced by the elderly vaccinated with novel Coronavirus vaccine was lower than that of the young, and the level of neutralizing antibodies decreased to a certain extent over time. It is recommended that the elderly receive booster shots as soon as possible.
Patients with underlying diseases are advised to be vaccinated in a stable period
Can older persons with underlying diseases receive novel Coronavirus vaccine?
Wang Huaqing, chief expert on immunization planning at the Chinese Center for Disease Control and Prevention, said vaccinations are recommended during the plateau period of underlying diseases. The following information is available for vaccination for specific diseases. If in doubt, consult your doctor to assess whether you can be vaccinated.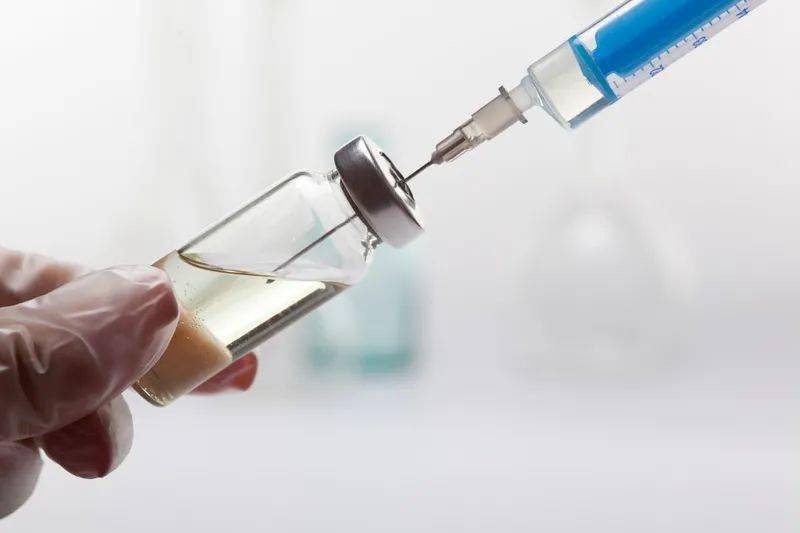 # 1
hypertension
Patients with uncontrolled hypertension should not be vaccinated against COVID-19; People with blood pressure < 140/90 MMHG can be vaccinated against COVID-19; The blood pressure measured at (140 ~ 160)/(90 ~ 100)mmHg on the day of inoculation was still acceptable, and observation should be strengthened after inoculation. Blood pressure ≥160/100mmHg should be lowered to < 160/100mmHg before vaccination.
# 2
Type 2 diabetes
Patients with fasting blood glucose ≤ 13.9 mmol/L can be vaccinated with lifestyle adjustments and/or medication; Patients with acute complications of diabetes (ketoacidosis, hyperotonic state, lactic acidosis) or acute complications that have been cured for less than 2 weeks should postpone vaccination.
None of the medications used to treat diabetes, including insulin injections, are contraindicated for vaccination.
# 3
Cardiovascular and cerebrovascular diseases
Vaccination is recommended for elderly patients with chronic and stable cardiovascular diseases such as atherosclerosis or coronary heart disease. Patients with acute coronary syndrome (including unstable angina, acute myocardial infarction), acute heart failure, acute myocarditis, cardiomyopathy or other serious cardiovascular diseases should not receive COVID-19 vaccine; To cerebral infarction convalescence period, or sequela (and the condition is stable, blood pressure control is stable) person, can vaccinal.
# 4
Chronic respiratory diseases
Vaccination is recommended for elderly patients with stable chronic obstructive pulmonary disease, bronchiectasis and asthma. The vaccine is not recommended for patients with acute respiratory illness.
# 5
Autoimmune disease
Such as rheumatoid arthritis and systemic lupus erythematosus (sle), suffering from loss of tonal disease immune system function, application of glucocorticoid and immunosuppressants, biological agents and other drugs suppress the immune response, resistance to pathogen defense ability will reduce, is will be coronavirus infection of high-risk groups, and the prognosis is poor, more should pay attention to vaccination, Relatively safe inactivated or recombinant subunit vaccines can be administered during periods of quiescence.
The American College of Rheumatology (ACR) recommends that people with stable autoimmune diseases, other than allergies to vaccine components, be vaccinated first. Most immunotherapy drugs do not need to be adjusted.
# 6
Multiple drugs
The elderly often take multiple drugs simultaneously because of comorbidity. Before and after vaccination, some necessary drugs for chronic diseases can be taken, such as drugs for hypertension, diabetes, hyperlipidemia, bronchodilators, antiasthmatic drugs, etc.
However, some anti-inflammatory analgesics, antiviral drugs and antibiotics are not recommended.
Elderly patients who are taking large doses of hormones, immunosuppressants and biological agents are prohibited from receiving any live attenuated vaccines.
Patients with well-controlled chronic liver disease (such as chronic hepatitis B, chronic hepatitis C, alcoholic liver disease, metabolic-related fatty liver disease, primary biliary cholangitis, primary sclerosing cholangitis, or autoimmune hepatitis) who are under medical treatment can be vaccinated against COVID-19. And during inoculation should not stop taking drugs (including antiviral drugs for hepatitis B and c).
For those who are receiving interferon therapy, the timing of COVID-19 vaccine should be 2 to 3 days apart from the interferon injection.
Vaccination against COVID-19 and the establishment of a whole-population immune barrier are core measures for COVID-19 prevention and control.